We've said it before, and we'll say it again; Sandwich has some of the most beautiful homes in the entire state! This home is no different!
Welcome to 201 Hannah Road, North Sandwich, New Hampshire!
This beautiful, year-round log cabin is cozily nestled into a 6+ acre lot with outstanding views of Mt Whiteface that can be enjoyed during every season! It has an updated kitchen with radiant floor tiles, a farmer's sink, abundant cabinet and counter space, and newer appliances.
The open design of the home with a cathedral ceiling is inviting for entertaining a few - or many! The living area and screened in back porch offers a direct view of Whiteface. The center chimney wood stove will provide toasty warmth for the chilly evenings this fall. It's the perfect place to sit back and relax while watching some football while the sun sets over the mountains!
f
There's a nicely updated full bath, stackable washer/dryer unit, and a large utility closet. The primary bedroom is a wonderful place to wake up each day - with a breathtaking view of the mountains! The second bedroom has inspiring views taking in the peace and tranquility of the surrounding woods and wildlife.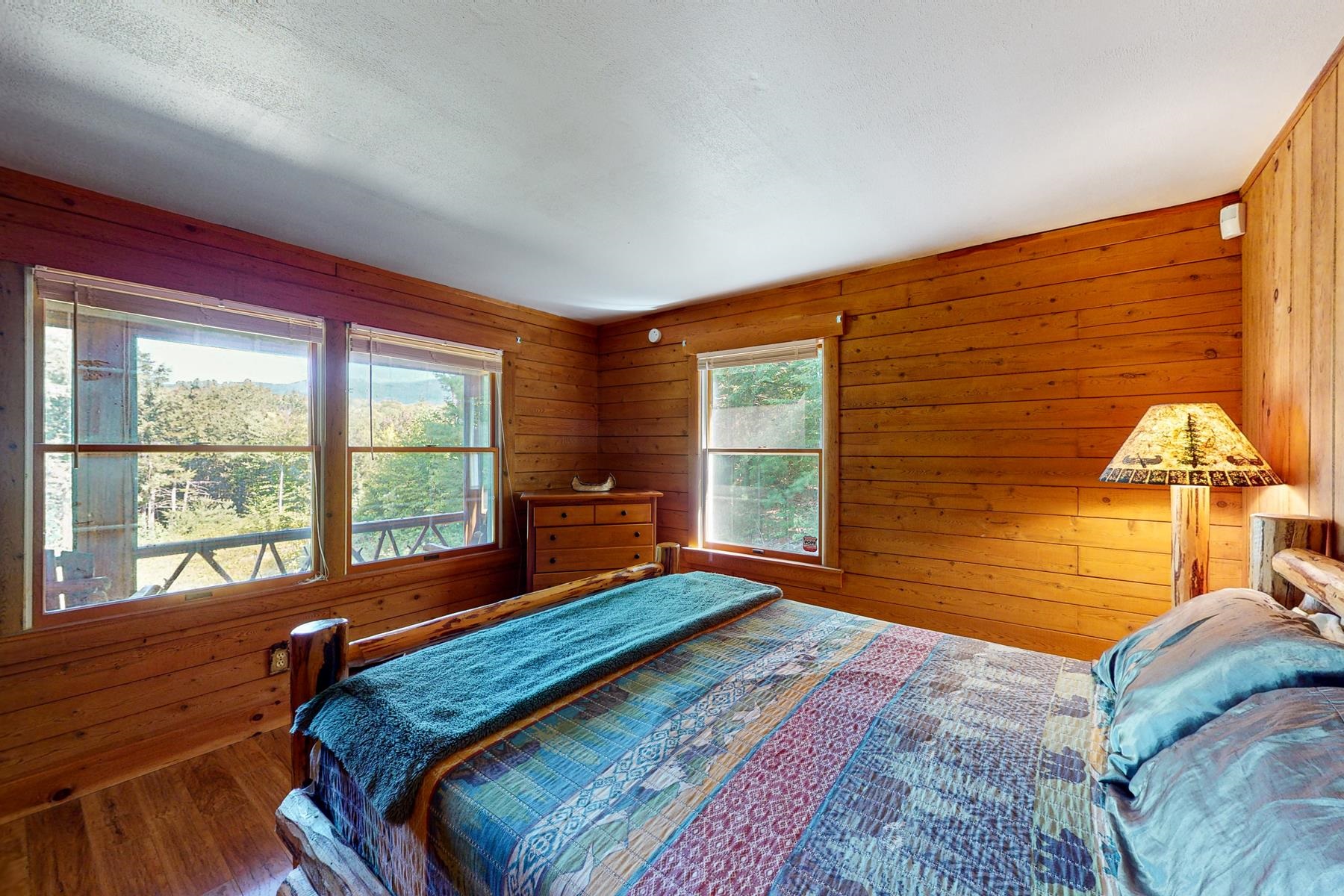 Venture outside and down to the river. The path is very well formed. There's a great flat spot on the way to pitch a tent and start a camp fire. The river has a large swimming hole upstream. But here is where you'll dip your toes - your own private "Potholes" - a great way to beat the summer heat! On these 6 acres of land there's plenty of room to carve more trails - or create more views.
The best part about this home is that it is coming FULLY FURNISHED! So all of the beautiful rustic pieces of furniture that seamlessly fit into the architecture of the home, will be yours to keep! AND the hot tub is included!!
This truly is a perfect retreat for a weekend, a season, or a lifetime! Come to Sandwich and experience it for yourself, and contact us to make an offer!