Today we will close our reflection series on 2020 with a final post from Danielle Eldridge, serving as the executive assistant (aka the backbone of) The Schmidt Home Team:
"As with many of us, 2020 was a year of many firsts for our family, both good and bad!
I became my own boss this year by starting my transaction coordinating business, which was terrifying!
Even more terrifying, my boyfriend, Aaron, quit his full time job to start working full time in Real Estate with the Schmidt Home Team.
I broke my thumb! And had to learn a software technology that allowed me to convert talk to text so that I could keep working.
The kids and I had to learn how to navigate through virtual and remote learning.
I had to learn how to be a teacher AND run my own business AND continue working as the executive assistant for the Schmidt Home Team. FUN times! Just to name a few!
2020 called for a lot of learning and growing, both professionally and personally because of the changes COVID-19 has created in our lives. The year started off with a bang involving lots of birthday celebrations, traveling, conferences, Kahuna Laguna, Fun Spot, hiking, school dances, and so much more.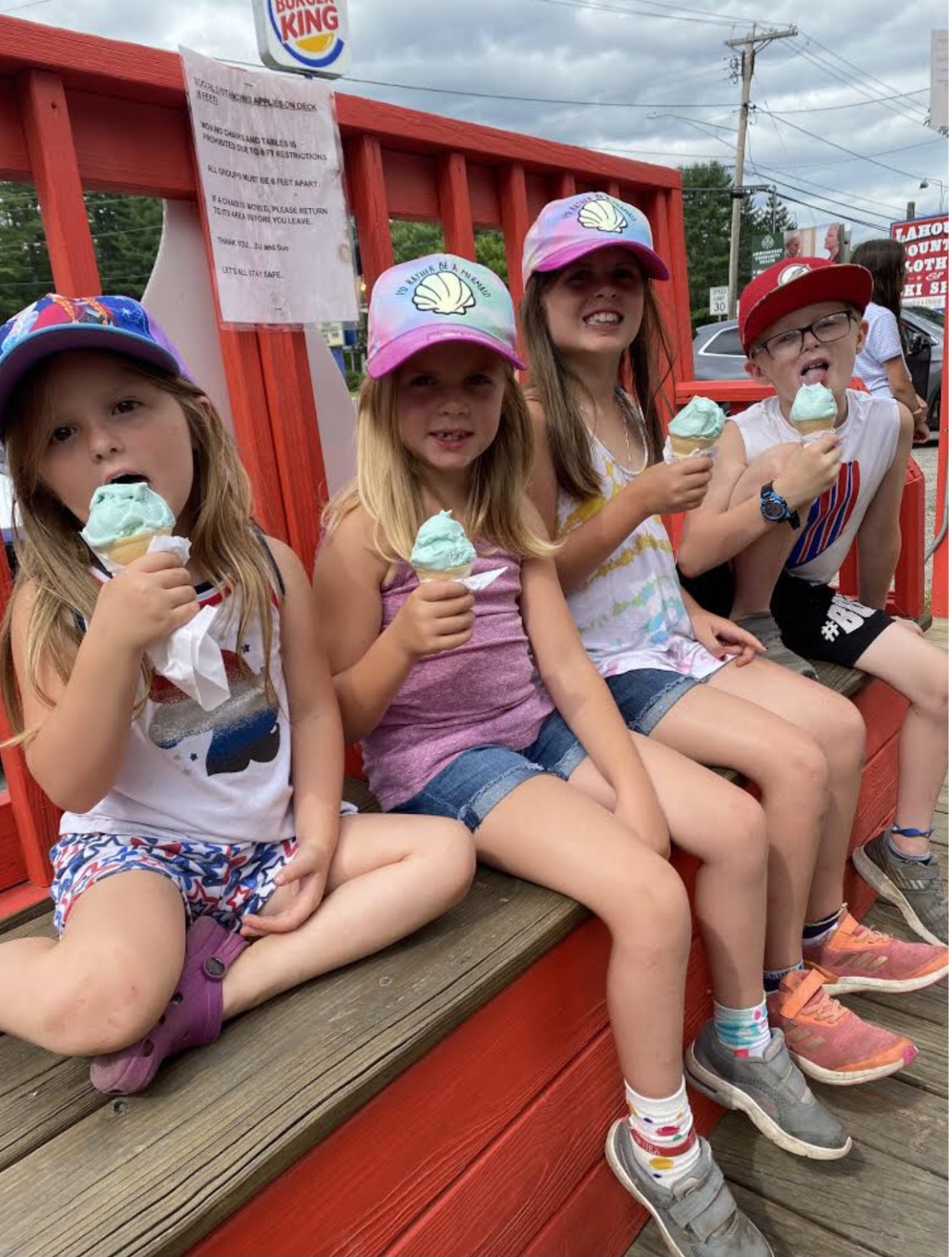 When COVID made its unwelcomed entrance in March, I was so afraid throughout the first couple weeks of quarantine. I couldn't stop thinking about how I was going to support my family! I had just started my transaction business and worried about how it was supposed to succeed! Aaron's Uncle got so sick and we had to take a last-minute trip to California during the pandemic. The airports were so bare and it was strange not seeing mobs of people. We had to take so many precautions to make sure our family stayed safe. There was uncertainty in almost every aspect of our lives, and we just had to adapt.
Fortunately, for the real estate business in 2020, the New Hampshire market actually was BOOMING! The pandemic has taught us that most jobs can be done remotely, and a lot of people living in big cities decided they'd rather settle down in a quiet scenic town now that they had that flexibility! I haven't been in real estate very long to really say I've seen patterns, but this year was unlike any other in my past.
Despite all of the uncertainty, my transaction business was able to grow and expand, performing almost 400 transactions for the year. I was able to help The Schmidt Home Team close over $28,000,000 in sale volume! Having the chance to be in the Schmidt Home Team family has been one of the BEST things in my life. Mary-Ann and Steve are so amazing and are the most humble people I know! Aaron joined the Schmidt Home Team and is working in the North Country!
2020 turned out to be not so bad after all! There were definitely plenty of lows, but also MANY highs, including more quality time spent with my wonderful family.
Looking ahead to 2021, I am looking forward to expanding with the Schmidt Home Team and my business! I'm planning to take my real estate test for my license this year. Our goal as a family is to buy a house that fits all SIX of us and the dog & rent out our current home. My personal goal is to focus on spending more time actually being present and not on my phone or computer! And most importantly, my main goal for 2021 is to focus more on loving myself, and taking care of my physical and mental health so that I can be the best I can be when it comes to my family, my business, and my personal happiness. I will always remain looking forward, never back, to the new opportunities 2021 has in store!